Profile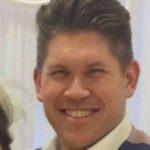 Chris Davies
Curriculum Vitae
Education

Porthcawl Primary School, Bridgend College, Open University

Qualifications

3 A-Levels in Electronics, Physics and Biology, BTEC in Mechnical Engineering and working towards a BSc in Technology

Work History

TATA Steel, Londis, Sandville Hotel (behind the bar), Atlantic Hotel (Porthcawl)

Current Job

Quality Improvement Team Leader

Employer

I am currently employed by TATA Steel UK.

"Tata Steel is one of the world's top ten steel producers. The combined group has an aggregate crude steel capacity of more than 28 million tonnes and approximately 80,000 employees across four continents. We're part of the Tata Group, one of the largest, most diverse conglomerates in the world with businesses in the UK including Tata Steel, Jaguar Land Rover and Tetley Tea.

Our Strip Products UK manufactures hot-rolled, cold-rolled and metallic-coated strip steels and provides solutions in product design, processing technologies and management of the supply chain. We work closely with our customers to help them obtain the best results from our products.  Our business aims to lead the market with the best products and services and we work continuously to improve them."
Favourite thing to do in my job: Investigative problem solving (it's like detective work!)

About Me: The Ray Donovan of Steel

Read more

My name is Chris, I currently work for TATA Steel as a Quality Improvement Team Lead, a role that when explained to people outside the company has been described as "Ray Donovan for steel", which I'm OK with.

I currently live near the beach with my wife, 2 year old boy, our dog and 4 cats. I love music and have a life goal of learning to play 20 instruments (I'm only up to 5 at the moment but have started again), I play music in a band and currently own 5 guitars, 1 mandolin, 1 jazz trumpet, 2 harmonicas, 1 violin and a didgeridoo.

I love watching the NFL (Here we go Steelers!), rugby and ice hockey as well as comedy, thrillers and action movies. Not big into TV shows as I tend to lose interest eventually although I have watched Game of Thrones probably 4 or 5 times through.

I have developed a greater passion for science and STEM since having my little boy, I've found there isn't much in the way of science stuff for toddlers and plenty of things to do with farming, animals and cartoons (shout out Hey Duggee). From this I have made it my goal in life to keep him interested in machines, science and to keep his curiosity for everything around him as long as possible.

My Work: Quality Improvement

Read more

I work in the Through Process department for TATA where I will engage in "SWAT" projects (no, no guns or breaking down doors I'm afraid) which are aimed at fixing the root cause of a problem that is costing the business the most money.

The role is extremely varied and ranges from trying to make sense of 'big data' (I've had some Excel datasheets that were too big to send by email!), to helping fit new machinery, working with suppliers and customers, figuring out how machinery works and finding the best solution for fixing any issues we have.

My Typical Day: A day in the life....

Read more

8am – catch up on emails and see if anything urgent to prioritise for days work

9am – Check-in meeting with SWAT team (Plan days work for each other and check for stumbling blocks with current work)

9:30am – organise any visits to production machinery with production teams and see if there will be any opportunities to get in and carry out SWAT team checks with machinery or trials

10:00am – COFFEE (top priority)

Between 10:30am and 1pm – carry out SWAT team checks, record all information gathered

1pm – carry out trials and assess performance, record all findings and make note of times for further analysis later on in week

4pm – End of day

What I'd do with the prize money: Donation to school

Read more

My wife is currently a teacher in a Super School in an area with high levels of unemployment and not a lot of hope for some of the children going there. I hope that the money I donate will keep some of the children interested in STEM subjects and help improve their lives and the lives of their families

My Interview

How would you describe yourself in 3 words?

Cowboy Astronaut Billionaire

What or who inspired you to follow your career?

My electronics and physics teacher in Comprehensive School - Mr Morgan

What was your favourite subject at school?

Electronics

What did you want to be after you left school?

Paramedic

Were you ever in trouble at school?

Yes!

If you weren't doing this job, what would you choose instead?

Either a job where I get to help people or a job where I get to travel the world

Who is your favourite singer or band?

R.E.M.

What's your favourite food?

Anything done on a BBQ

What is the most fun thing you've done?

The most fun times I usually had were camping out next to the sea, spending time with my best friends around a camp fire

If you had 3 wishes for yourself what would they be? - be honest!

Never have to worry about money again, endless happiness, to be able to eat without getting fat!

Tell us a joke.

There are two sausages in a frying pan, one says to the other "Man, it's really hot in here", the other turns to him and screams "OH MY GOD, A TALKING SAUSAGE!!"
---
---