Profile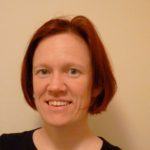 Anne Green
Curriculum Vitae
Education

Whitstone Community School (GCSEs 1985-1990), Strode College (A levels, 1990-1992), University of Oxford (Undergraduate, 1992-1995), University of Sussex (Postgraduate, 1995-1998).

Qualifications

GCSEs: Maths, English Literature, English Language, Physics, Chemistry, History, Music, German. A levels: Maths, Further Maths, Physics, Chemistry. Degree: Physics. DPhil/PhD: Astronomy.

Work History

As a Physicist: Queen Mary University of London, Stockholm University Sweden, University of Sussex, University of Sheffield. I've also had Summer/weekend jobs working in a cider bottling factory, waitressing and babysitting.

Current Job

Physics Professor

Employer

University of Nottingham.

My connections to STFC science and technology

My research is funded by a STFC Particle Physics (theory) consolidated grant.
Favourite thing to do in my job: Solving problems.

About Me: I'm an astroparticle physicist. I also enjoy running, travelling and playing the piano.

Read more

I live in Chesterfield with my partner (who is also a Physicist), 2 rabbits and 1 dwarf Russian hamster. We enjoy travelling to interesting and unusual places, including North Korea. My other hobbies include running very long distances, doing yoga and playing the piano.

on holiday in Grand Teton National Park

Genghis the hamster

finishing a 250mile race

My Work: I'm looking for dark matter, the invisible and exotic particles which make up most of the material in not just galaxies, but the entire Universe.

Read more

By studying how stars & galaxies move, astronomers have worked out that most of the matter in the Universe is invisible and exotic, so called dark matter. Particle Physicists have some ideas about what the dark matter could be. For instance heavy particles, called Weakly Interacting Massive Particles, or WIMPs for short. Or black holes made in the Big Bang.

I'm trying to work out how we can detect these objects and test these ideas using telescopes and particle physics experiments. I'm a theoretical physicist. I don't do experiments myself, instead I do calculations (either with pen and paper or computers) to study what experiments should look for.

 

My Typical Day: Teaching, doing maths (either with a pen and paper or a computer), going to meetings.

Read more

As a professor my job involves doing lots of different things and really there's no such thing as a typical day.

A big part of my job is teaching Physics. This includes lectures to large groups (100-200 students), small group tutorials and helping students working on research projects.

Another big part of my job is research. This involves reading papers other scientists have written about their research, coming up with ideas of new things to do, doing those things (sometimes on my own, sometimes with other people) and then writing my results up.

As a fairly senior scientist I also spending a lot of time doing things which are less fun, in particular committee meetings and lots of emails.

I also travel lots (in the UK and abroad) to give talks at conferences, work with other scientists and attend (even more…) committee meetings.

 My office

    Lecturing

What I'd do with the prize money: Cosmology masterclasses for school students

Read more

I would make our cosmology and particle physics masterclasses for school students even better. In particular I'd use the money to develop improved hands on activities, which could also be used in schools.

My Interview

How would you describe yourself in 3 words?

Determined, enthusiastic, organised

What or who inspired you to follow your career?

TV programmes and books on cosmology. And the film Top Gun (which featured a woman with a PhD in Astrophysics).

What was your favourite subject at school?

Maths (not Physics!)

What did you want to be after you left school?

When I was at primary school: an accountant, then at secondary school: an astrophysicist.

Were you ever in trouble at school?

Usually no, but I once got thrown out of an RE lesson (for saying I was bored and would rather be doing maths).

If you weren't doing this job, what would you choose instead?

Another science but one which would allow me to spend more time outdoors, maybe geology.

Who is your favourite singer or band?

L7 (1990s riot grrrl band)

What's your favourite food?

Fruit and toast, but not at the same time.

What is the most fun thing you've done?

Running the Spine Race. 270 miles along the Pennine Way from the Peak District to Scotland, in a week, in winter.

If you had 3 wishes for yourself what would they be? - be honest!

To run faster. To live a long, happy and healthy life. To spend less time in committee meetings.

Tell us a joke.

How does a German physicist drink beer? With ein Stein.
---
---